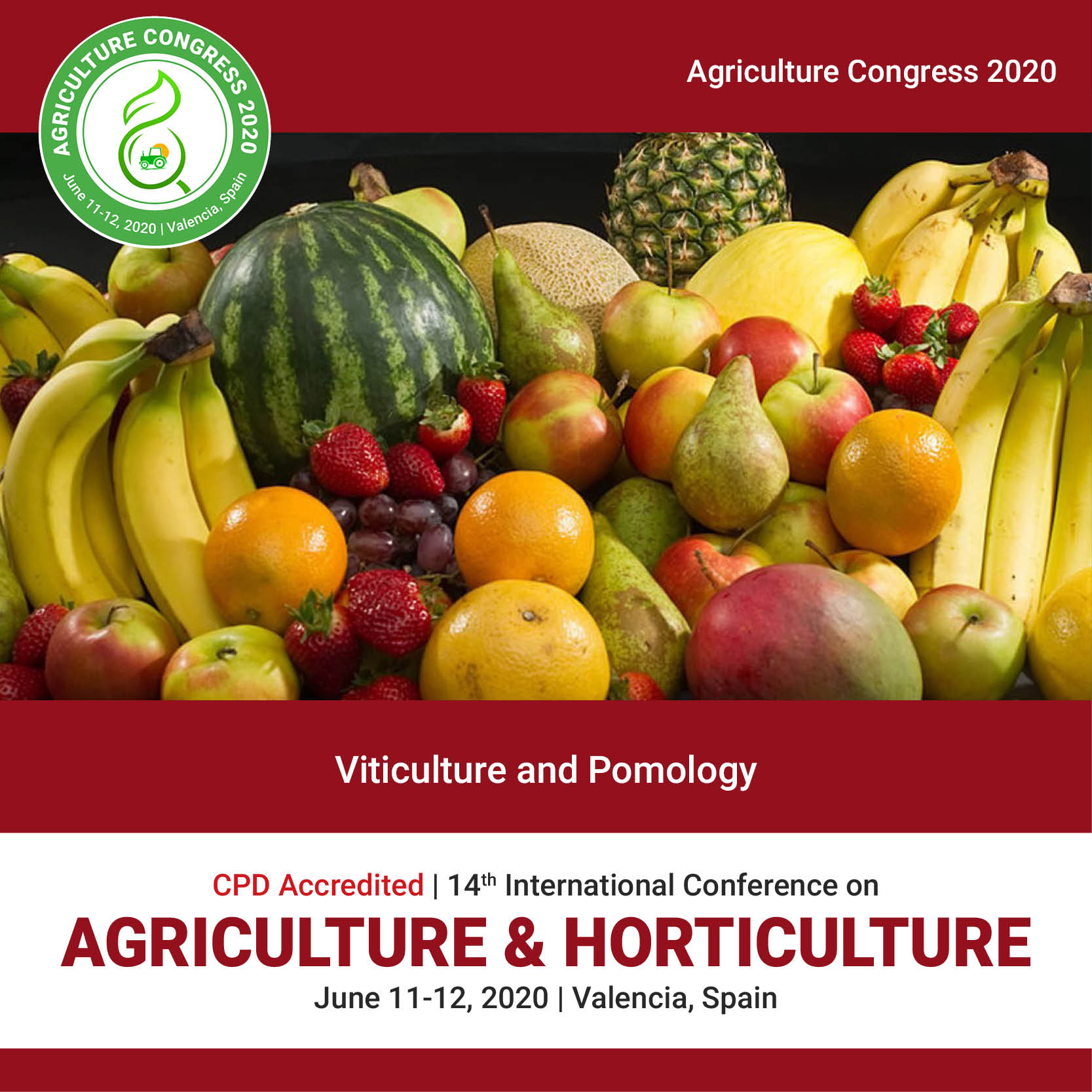 Viticulture is a branch of horticulture which deals with the cultivation of grape wines and Pomology is a branch of horticulture that deals with the cultivation and production of perennial temperate, sub-tropic and tropical fruit trees. There is a great need in research and development of new technologies in this fields to improve the quantity , quality and postharvest management of fruits.
Sub-Tracks:
•Morphological and anatomical characteristics
• Physiology
• Vineyard Design Propagation
• Pruning
• Rootstocks
• Cultivars
• Irrigation & Mineral nutrition
• Plant protection (insects, fungi, bacteria, virus)
• Harvesting, Ripening, Maturity indices and postharvest maintenance of table grapes.